Who can benefit from Speech Therapy?
Any child who has challenges with speech, language or communication may benefit from Speech Therapy. Some examples are children with speech delay, unintelligible speech, or articulation and phonology disorders.
Children with Autism Spectrum Disorder (ASD) often have challenges with communication even if they are verbal. For such children, the help is not with speech but with communication as they have social or pragmatic language difficulties.
A speech therapist can also help children with difficulties with swallowing or who are drooling.
Where can I get Speech Therapy in Singapore?
In Singapore, most Speech Therapists work in Hospitals, Schools, or specialised therapy centres such as Dynamics Therapy Centre.
Who is allowed practice of Speech Therapy in Singapore?
Speech therapy is a regulated profession. In order to ensure quality of service, the Ministry of Health has set up the Allied Health Professions Council (AHPC)
All speech therapist at Dynamics are registered with AHPC.
Is it possible for parents to do something on their own?
Yes! To encourage children to speak and communicate, parents can take different approaches, such use games, rewards, and modelling.
What happens in therapy? How do we get started?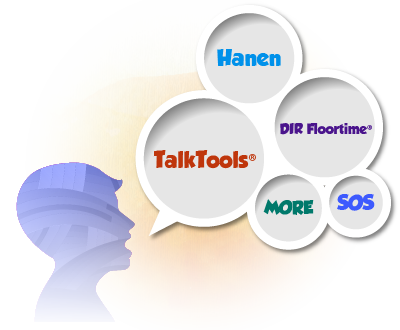 In order to help children reach a higher level of communication, we start with an assessment of their current level. The speech, language, and communication assessment is used to determine the strength and weaknesses of the child.
Our speech therapists combine the use of standardised assessment tools with clinical observations in order to determine the strengths and weaknesses of your child. With solid information at hand, they can then proceed to develop an individually customized intervention plan with concrete goals.
An assessment is required prior to commencing intervention for the Speech Therapist to get to know the child, as well as to understand where he or she needs help.
Before the assessment you will be asked to fill out a form to provide information of your child's developmental history and your concerns about your child. The therapist will also ask you further information, such as whether or not your child has specific difficulties in certain areas of communication or feeding and swallowing issues.
We are also looking at the areas of attention, listening skills, understanding of verbal expression and your child's expressive language.
Other observations may include oral-motor functions and whether the child is having any sensory sensitivity around the mouth and jaw.
After the assessment, the SLT will analyse the information captured during the formal and informal assessment to identify specific areas of needs to be worked on. Based on the analysis, the SLT will plan tailor-made goals for your child's therapy sessions. There will be specific exercises targeted for specific areas of need to be worked on in the sessions and at home.
You may request and optional formal assessment report from the therapist. The report is at extra cost and will be provided within 2 weeks of the assessment date.