Refer a Friend and Reap the Rewards!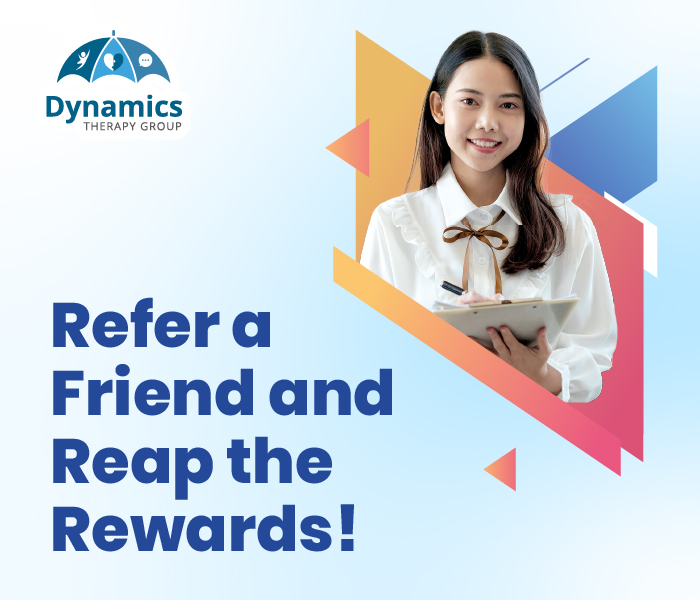 Thank you for your loyalty!
If you're satisfied with our services, please spread the word to your friends and have them mention "Refer a Friend Promotion" when they sign up.
When your friend's appointment is confirmed and they attend their initial session with us:
You Receive: A $100 credit towards your next payment with us.
Your Friend: Receives a $50 discount on their initial session with us, and an additional $50 discount if they sign up for a package.
Thank you for being a part of the Dynamics Therapy Group family.
Together, we create brighter futures!
---
Terms and Conditions Apply:
Eligibility: This promotion applies exclusively to Speech Therapy, Occupational Therapy, Educational Therapy, and Psychological Counselling services.
Multiple Referrals: You can refer multiple friends, provided they are not current clients of Dynamics Therapy Group or its affiliated companies, and enjoy the promotional benefits repeatedly.
Modification of Terms: Dynamics Therapy Group and its affiliated companies reserve the right to change the promotion's terms without prior notice.