At Dynamics International School (DIS), our development and academic pathways propel our students towards optimal progression, and achievement of their developmental and education aspirations:
Development Pathways (Early Years)
Our Early Intervention Programme (EIP) helps prepare children aged 18 months to 7 years old for Primary education setting. The developmental needs of the students are supported by a series of specialised therapy sessions that are conducted one-on-one or in groups, depending on the student's requirements. Low teacher to student ratio is also maintained throughout to ensure that individual attention can be given.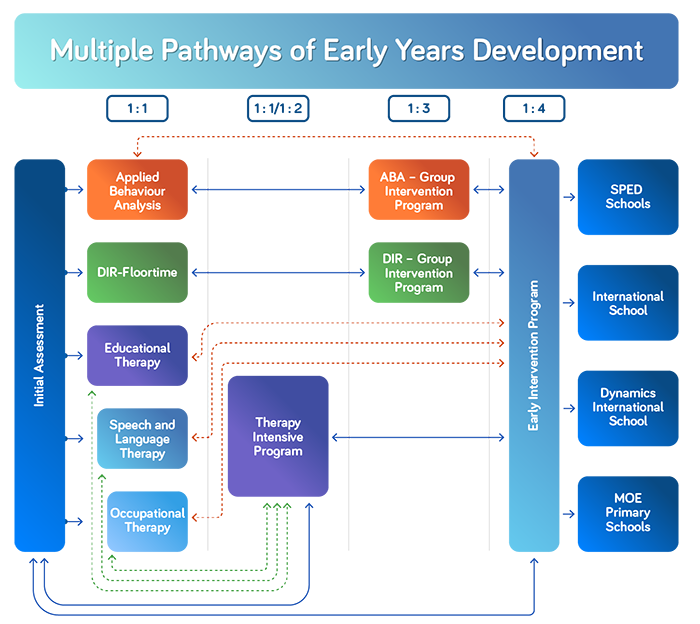 Academic Pathways (Reception to Grade 12)
For children aged 5 to 12 years, we have designed pathways that will equip them with the support they need to achieve their education goals. To meet our students' unique needs and enhance their learning experience, we integrate support programmes, such as our Early Intervention Programme (EIP), School Readiness Programme (SRP) and Special Support Programme (SSP), into their academic pathways.
During their course of study at Dynamics, our students also enjoy a hassle-free and seamless developmental and educational trajectory with easy access to other essential therapy services. These services are provided by our in-house team of highly qualified and experienced Occupational Therapists, Speech and Language Therapists, Educational Therapists, Physiotherapist and Psychologists.