Wellness Centre in Singapore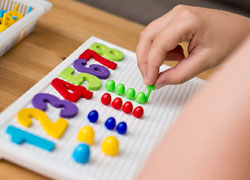 Dynamics is a specialist psychology wellness clinical seeking to provide therapeutic intervention and counselling for individuals across their lifespan.
Counselling and psychotherapy can individuals in case of behavioural problems or cope with difficult emotions and circumstances.
Our trained team of professionals come from a variety of theoretical backgrounds; implementing evidence based therapeutic approaches such as Cognitive Behavioural Therapy, Psychodynamic (play therapy), Family Systems Therapy, and Dialectical Behavioural Therapy. We provide a safe and nurturing environment where those of all ages can explore emotions and together with the therapist address challenges by implementing solutions. Our therapists work effectively with a wide range of issues including;
Mood and Emotions: depression, anxiety, panic attacks, obsessions, compulsions, impact of trauma, separation anxiety, phobias, mutism, grief, sleeping and eating issues, self-harm, suicidal ideation.
Self-Esteem: self-confidence, body image, identity
Behavioural Difficulties:  tempers or meltdowns , anger outbursts, aggression, defiance, oppositional
Anxiety: phobias, irrational fears, panic attacks, compulsions, selective mutism, separation anxiety
OCD: compulsions, ritualistic behaviours, obsessions, irrational fears
Difficulties with Friendship and Social skills: making and maintaining friends, isolation, withdrawal, being bullied and bullying
School Issues: attendance, academic progress, motivation, behaviour, relationships with teachers, bullying, relationships with peers
Family Life: conflict between or with parents and/or siblings, separation, divorce, managing as a reconstituted family, illness, bereavement
Parenting:  bonding, attachment, boundary setting, managing as a single parent, parenting effectively as a couple, relationship building, balancing work, life and family
Psychoderm
Sessions run up to 50 minutes (for consults, therapy and counselling) and are summarized into the following
Individual therapy
E-Therapy (individual online sessions via Skype or Zoom)
Parenting sessions
Group therapy

Social Skills and communication groups
T.I.G.E.R. group for emotionally dysregulated teens
Therapy for skin conditions/ eczema difficulties
A Psychologist or dermatologist may suggest psychological sessions to help your child's skin difficulties. This approach called Psychodermatology may be useful as it addresses both dermatological and psychological aspects of your child's skin diagnosis: indeed our skin reacts to emotional and environmental stressors as psychological states can influence physical states and vice versa: this means that stress can exacerbate skin difficulties.
Psychology sessions can help better understand the challenges faced by your child in school because of his skin condition.
Psychological therapy or the Psychodermatology approach can't always cure the underlying cause of eczema and skin conditions, but they can offer improvement in the management of these conditions by understanding and reducing psychological stressors.
Psychodermatology sessions can help with:
Acceptance of the diagnosis for skin conditions (i.e. eczema, psoriasis etc.)
Compliance with treatment (creams, medications)
Psychosocial issues (i.e. school teasing, bullying)
Improve quality of life
Impact on self esteem (poor body image, negative self perception)
Emotional well being (anger, sadness, frustration etc)
Impact of adolescence and adulthood
This approach can support existing skin conditions and help with new diagnosis and their effect on the person's well being, affect and coping with the diagnosis.
---
---