Our primary clients are children, and we realize the importance of safety and hygiene. We have dedicated two full time office cleaners to ensure all therapy rooms are cleaned and disinfected daily.
COVID-19 Precautionary Measures to Ensure Safety & Health at all Dynamics Therapy Centres: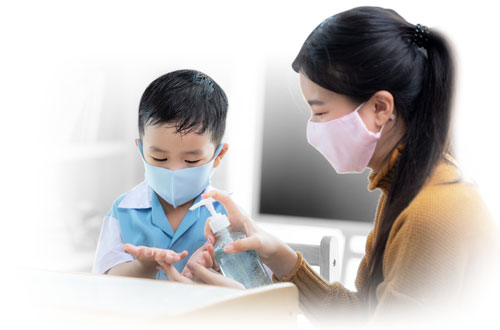 We have 2 full time cleaners in the centre that are instructed to wash twice a day & use disinfectants daily.
We require all our clients to use Safe Entry or Trace Together, and complete our online Health Declaration Form.
We will be checking the temperature upon your child's arrival to the centre.
Our center therapists and teachers are currently in the process of receiving the COVID-19 vaccination.
If you are on Stay Home Notice (SHN), please inform our staff immediately.
Our centre is taking this with utmost seriousness, and we will adhere to all requirements as well as put our own measures to ensure the safety and health of all our valued clients and staff.