Educational Services Singapore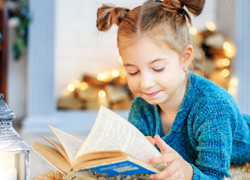 We have a vibrant team of Educational Therapists and Shadow Teachers who are adept at providing warm, inclusive, empathetic and evidence-based strategies to make learning fun and effective for our students.
For students who are experiencing challenges adapting to a new school environment or coping with their studies and school life due to underlying difficulties, we offer personal attention and additional support to develop academic, cognitive and interpersonal skills and independence, among other essential skills.
At Dynamics, we are dedicated to enabling every student to integrate better into a mainstream school setting and achieve greater successes in their academics and relationships with peers and teachers.
Our Services
We offer two specialised Education Services to help students in need:
To empower our students to unlock their potential and achieve their goals, we develop individualised support programmes to suit their unique needs, history and abilities. We also ensure our students receive integrated care and support, when needed, by collaborating seamlessly with Dynamics' in-house multidisciplinary team of specialists.
Schedule an appointment with us to find out how we can support your child's education.
---
---