Decorate Your Workspace Halloween Competition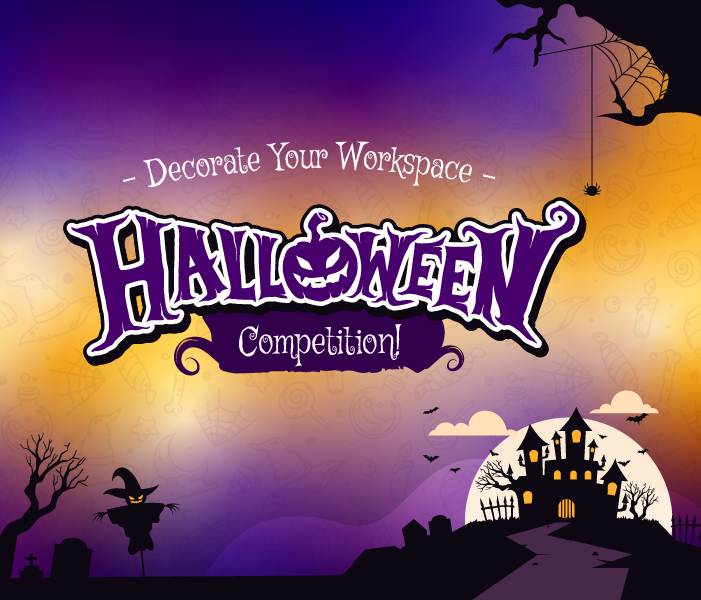 Put your creativity to the test and enter our 2022 "Decorate Your Workspace" competition.
This is an Inter-Office competition and each office will be allocated a budget of $150 for materials. Enjoy thrilling prizes, while having team-building fun!
Get your team together, start brainstorming and get decorating!
Prizes
1st Prize - $350
2nd Prize - $250
3rd Prize - $150
---
---
Please submit the following in a ZIP file to agnes_ho@therapy.com.sg by 15th October 2022.
Photos (up to 10 insta-worthy photos) and Videos (up to 1 minute long) of your team's decorated workspaces.**
**Photos and/or videos with that WOW factor may be featured on our companies' social media platforms.
Yummy Mummy Lunch on 26th October, 2022 (Wednesday)
We will also be celebrating Dynamics Allied Health Day! This is to appreciate our amazing ABA Therapists, OT, ST, Psychologists and their invaluable contribution to our clients.
---